For the Best EC4 Moving Service Try Our St Paul's Removals Firm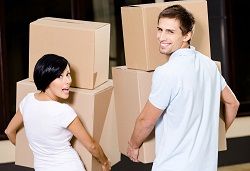 Our St Paul's removals firm offers the best EC4 moving service in the local area and has an excellent range of packages. With storage and relocation facilities, our moving company is able to help with all of your needs and will do everything possible to ensure that your move goes as smoothly as possible. So why not call us today on

for a personalised and competitive quote.
At St Pauls Removals we understand that any move can be a stressful and ever-changing process so we always aim to offer a flexible and competitive service which can be tailored to suit your needs. Our friendly team are just at the end of a phone and are always happy to help with any query that you may have. So whether you need some packing advice or help rearranging your move, our team will always be on hand to help.
On the day, our professional St Paul's removals team will ensure that all of your items are transported with the utmost care. With a great level of experience, our moving staff will drive your belongings to your new home in the quickest and safest way possible. And if you need some extra help, our man with a van packages are on hand give you the chance to sit back and relax while our team do the heavy lifting for you. With excellent training, our team can have your bulky items moved with ease and will even help you with your packing and unpacking if you need.
If you have belongings which you're not ready to take to your new house, our storage facilities are a secure and flexible way of taking care of your things. Easy to access and well-maintained, our self-storage units are ideal for long and short-term use and are suitable for large and small items. With constant surveillance, you will have no need to worry about the security of your possessions and can still access them whenever you need. Our moving team can even help you to transport your items into our secure storage areas so just let us know when you need us and we'll organise the rest. Call us on

today to see how we may be able to help you.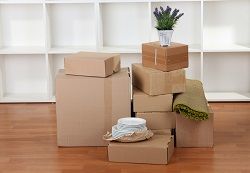 Our local firm also offers an excellent array of corporate relocation services which can take care of all of your business needs. Our professional movers can plan and organise your move, helping you to pack and load your fragile and valuable items and to ensure that there is no disruption to your day-to-day business. So whether you need to move your files and computers in stages, or just all at once, we can tailor our service to suit your needs. We know how important customer perception is to your business and we will do everything that we can to ensure that your reputation is maintained.
At St Pauls Removals we believe that our exceptional range of packages makes us second to none. Our friendly local team are always willing to help and have received extensive training to be able to offer you the best advice possible. Not only that, but our EC4 removals company will always treat your items as if they were our own, ensuring that they get the best possible care. So why not call us on

today for a free and no obligations quote.